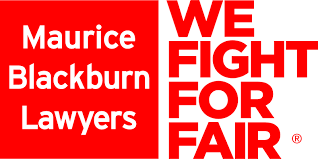 Maurice Blackburn is proud to be Australia's leading social justice law firm. We've built a reputation on the unwavering belief that the law should serve everyone, not just those who can afford it.
Maurice Blackburn is a national firm with over 30 offices throughout Australia and more than 1000 of the country's best and most respected legal professionals. We provide accurate and confidential advice without unnecessary legal jargon, and we recognise the varying financial circumstances of our clients and offer a flexible fee policy. We treat every client who walks through our door with the sincerity and respect they deserve.
At Maurice Blackburn, our lawyers are based locally so we can better understand you and your community. Importantly, we also have access to national teams so you will have strong legal support, no matter which of our city, suburban or regional offices you visit.
For further detailed information visit our website HERE
Contact: 1800 619 952
Here are some more of our happy tenants: