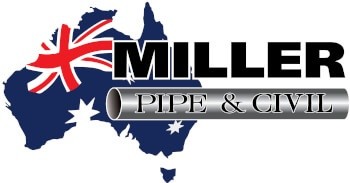 Miller Pipe & Civil (MPC) is a civil construction company delivering professional and high-quality services across Australia. From earthworks to pipelines and solar farm civil works, we are specialists in a wide range of civil construction and maintenance services.
MPC was launched in 2009 following the rapid expansion of D & T Miller Pty Ltd which has been in operation since 1996. Since then, the reliability and quality of our services have earned us an outstanding reputation, making us one of Australia's most trusted civil contractors.
MPC are Federally & ISO accredited. MPC hold Safety and Quality 2nd to none. Our entire management team and employee's hold the same passion. This passion is shared with all new employees and subcontractors.
Website HERE 
Contact: Mark Miller on 0428 537 727 or mark@millerpipecivil.com.au
Here are some more of our happy tenants: