Exam Invigilation Service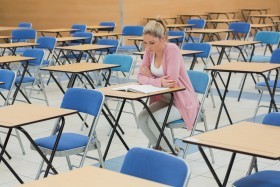 The Greater Shepparton Business Centre offers a full administration and exam invigilation service for both individual students or up to 15 students at a sitting.
Sittings for more than 15 students can be arranged on request.
Examinations are scheduled to commence at 9.00am, 1.00pm or 6.00pm Monday to Friday.
Exam sittings outside of these hours can be arranged if required.
Contact: Debbie Guy-Smith at the Business Centre on 03 5832 1100 for more information.